At Love Field Auto, we understand the peace of mind that comes from your car being covered by its manufacturer warranty. Unfortunately, warranties don't last forever - and once they expire, it can be very expensive to get maintenance or repairs done at a dealership. Love Field Auto aims to secure your peace of mind in a different way: with our range of car care solutions for out of warranty vehicles in Dallas, TX. We provide warranty-approved services for all major brands of cars and we don't stop when the warranty does. Read on to find out about all the ways Love Field Auto will take care of your out of warranty vehicle and keep your peace of mind intact.


Fluid and Filters
Quality fluid and filters are extremely valuable allies in the fight against out of warranty repair bills. If you can keep fluids, filters, and the systems they service in good condition, you're far less likely to end up broken down at the side of the road with looming expenses in Dallas, TX. As part of our peace of mind package, Love Field Auto will provide you with free reminders via phone calls and text messages or emails letting you know when it's time for new fluids and filters. If you plan on keeping and driving your car for years and even decades to come, we provide a filter/fluid package that guarantees you the finest quality products. It's just another way that we take care of the little things so you can concentrate on enjoying the drive with perfect peace of mind.
If you are in the Dallas, TX area, give Love Field Auto a call at
214-902-9996
to learn more about our dependable, affordable maintenance and repair options if your vehicle is losing warranty coverage!
To learn more about our Expired Warranty Care services, call us at 214-902-9996 or request a quote by clicking below:
Request Quote
What our clients are saying about us
We have established longterm and stable partnerships with various clients thanks to our excellence in solving their automotive needs!
More Reviews

First time here. Oil change and a/c issue. Service was completed in great time at a good price. So far a/c works good. Will definitely give them a second try the next time I am in need of repair.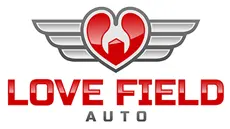 After getting terrible estimates from the dealership, they fixed the car in one week and is now driving smoothly without any coolant leaking. There is a minor body shop repair to be done caused by this terrible dip near the tollway. They recommend Harvey's Collision Center. Anyways the BMW i3 is now driving. Great shop.